WPFW presents the Kenny Garrett Staycation drawing, courtesy of Blues Alley and Georgetown Suites.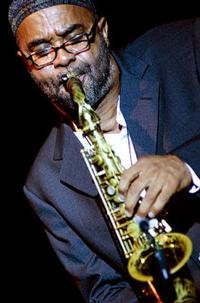 Pledge your support for WPFW from now until Friday, September 16, 2011 and you will automatically be entered to win a fabulous "Staycation" . The lucky winner and a guest will be treated to dinner at 7 pm on Saturday, September 17 at Blues Alley, one of the premier Jazz clubs in the Washington metropolitan area, followed by the sounds of Grammy Award Winning saxophonist and flautist Kenny Garrett. The evening will wrap up with an indulgent overnight stay for two at the beautiful Georgetown Suites located in the located in the heart of historic Georgetown.
To be entered in the drawing, pledge on-line anytime or call 202-588-9739 or 1-800-222-9739. Tune in to Robyn's Place Friday, September 16, 2011 for the drawing results. 

No purchase or online pledge necessary to be entered in the drawing. To enter the drawing without making a pledge, send an e-mail with WPFW drawing, in the subject line to This email address is being protected from spambots. You need JavaScript enabled to view it.. You must include your name, address, and phone number. Entries are limited to one entry per person. Employees of WPFW 89.3FM, Pacifica Foundation, affiliates and subsidiaries, participating community partners and prize suppliers (and members of their immediate family and/or those living in the same of household of each) are not eligible.