WPFW's Spring pledge drive begins Monday, May 10th, through Friday, May 30th.
Japanese-American civil rights activist Yuri Kochiyama said "our ultimate objective in learning about anything is to try to create and develop a more just society. "
WPFW provides our listeners with the opportunity to learn through our news, public affairs and cultural programming. We highlight the strength in diversity through a range of programmatic offerings from mass incarceration to the musical movements of contemporary Africa, and everything in between.
The financial support of our listeners allows WPFW to continue presenting quality programming that educates, agitates, and organizes!
We have a few new and exciting gifts this drive. These gifts allow WPFW to further its positive impact on our local community.
-WPFW 40th Anniversary Mask - $40
-WPFW Windbreaker - $100
-Windbreaker/Mask combo - $135/$145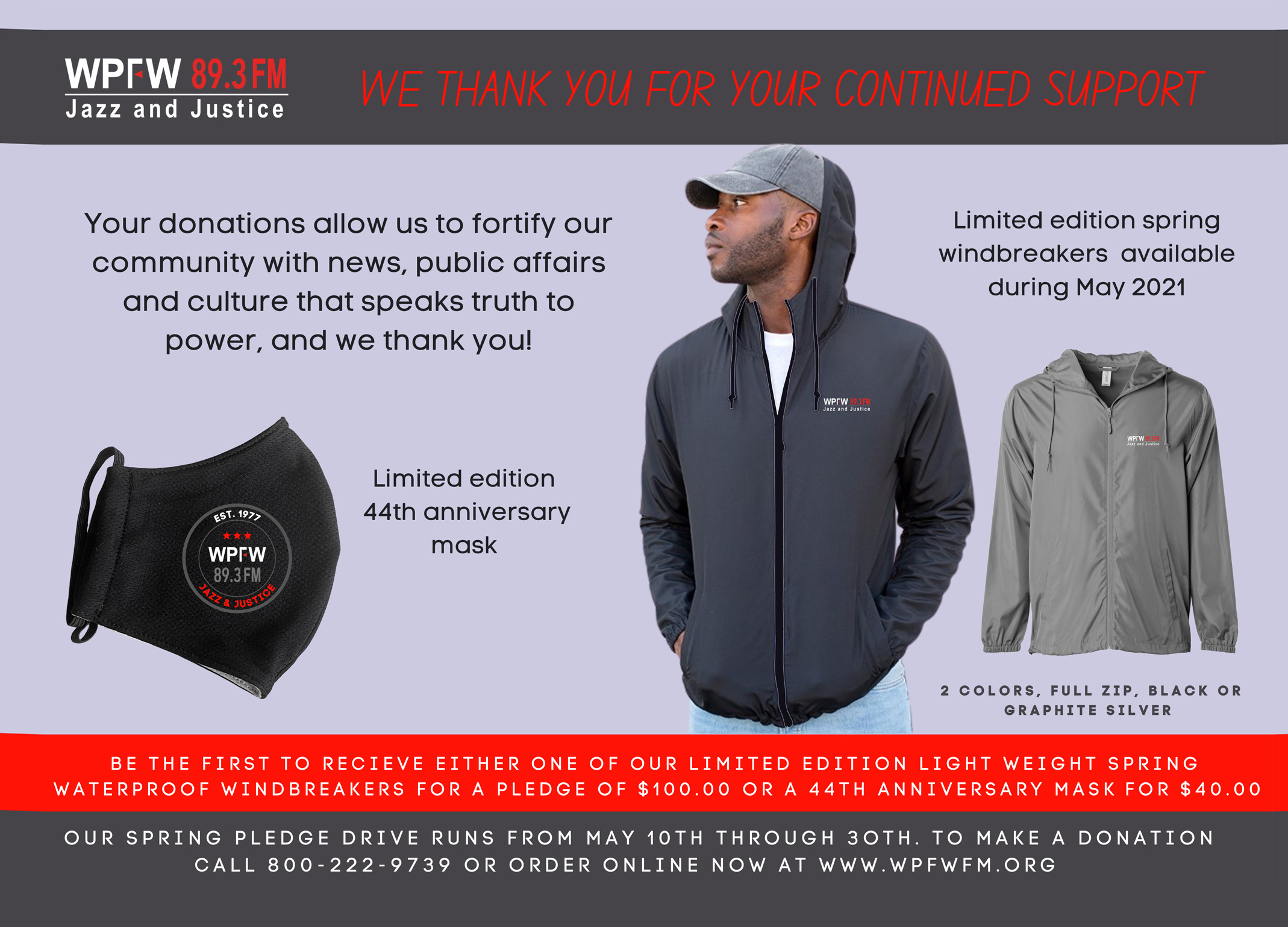 -WPFW/Free Black Mamas DMV Mask - $50 (with $10 being donated to Life After Release*)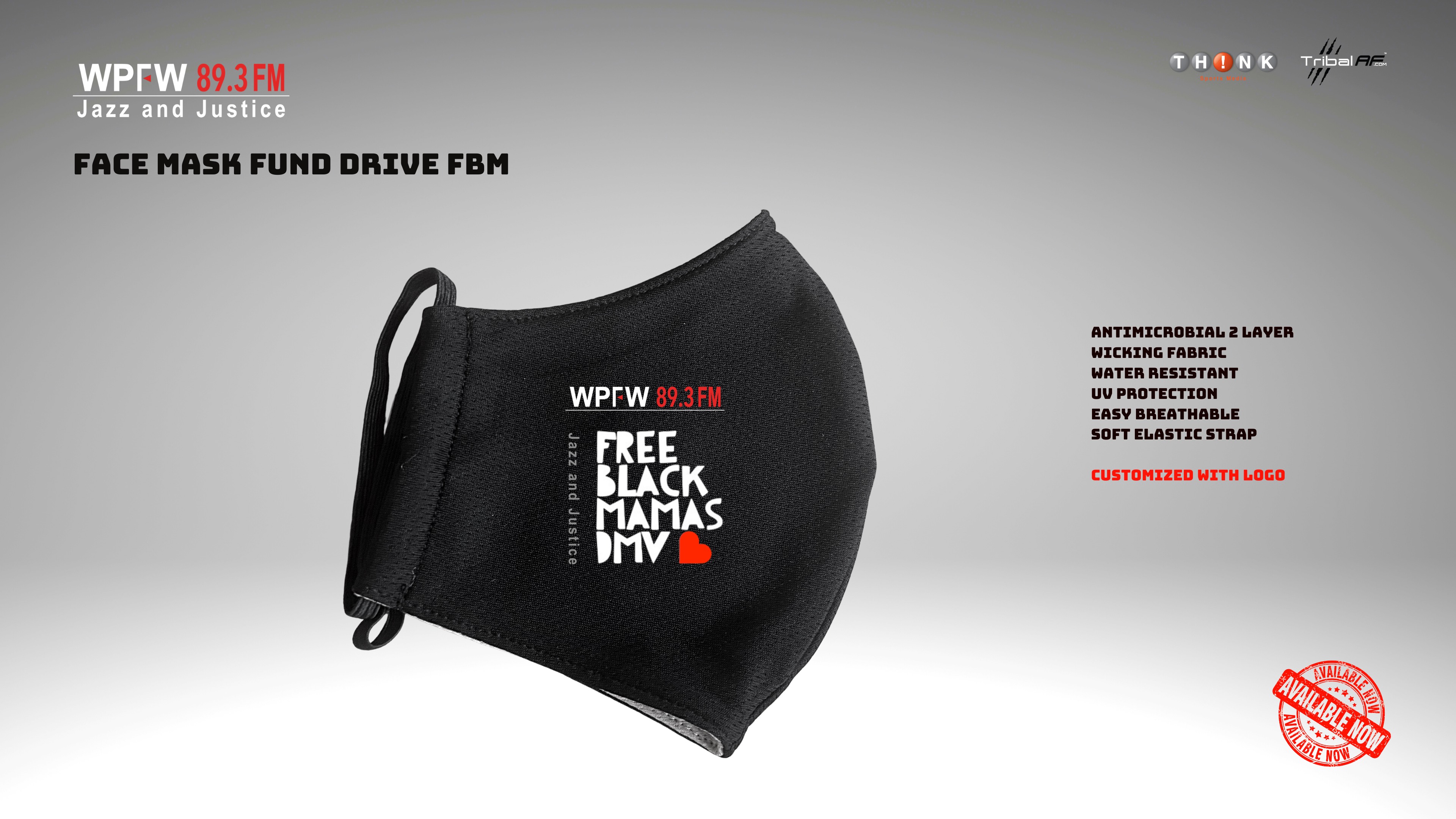 *Life After Release (suggested to us by Linda Harlee-Harper, host of Led By Love...thank you, Linda:-) is an organization which organizes the annual Black Mama's Day Bailout in DC, and works to raise public consciousness about the inhumanity of money bail and pre-trial detention, and the systemic inequities that keep Black, Brown and poor people caged.