13th Annual WPFW Blues Festival - 8/20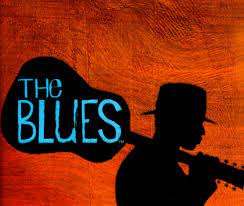 Calling all blues lovers, the WPFW Local Station Board's "13th Annual WPFW BLUES Festival" is coming back, and we're coming back in a big way!
SATURDAY, AUGUST 20, is the date, and Lamont's Entertainment Complex is once again the place. The gates open at noon and the show runs from 1pm til 6pm.
Performing will be Jim Bennett and the Unique Creation Band featuring Lady Ya-Ya, Hardway Connection Band and Show, Mama Moon and the Rumpshakers and Clarence the Blues Man Turner. DJ Ultramix will keep the blues pumping in between sets, and Dr. Nick will be the MC. Come meet and greet some of your favorite WPFW blues programmers!
Tickets are $35 per person and may be purchased the day of the show at the gate.
Lamont's Entertainment Complex is located at 4400 LIVINGSTON ROAD, POMONKEY, MD. (GPS USERS SHOULD USE INDIAN HEAD AS THE TOWN IN LIEU OF POMONKEY.)
We look forward to seeing you August 20 at Lamont's....and DON'T FORGET THE BLUES!