SOUNDING THE BIG POND: A New Radio Show from WPFW and the Goethe-Institut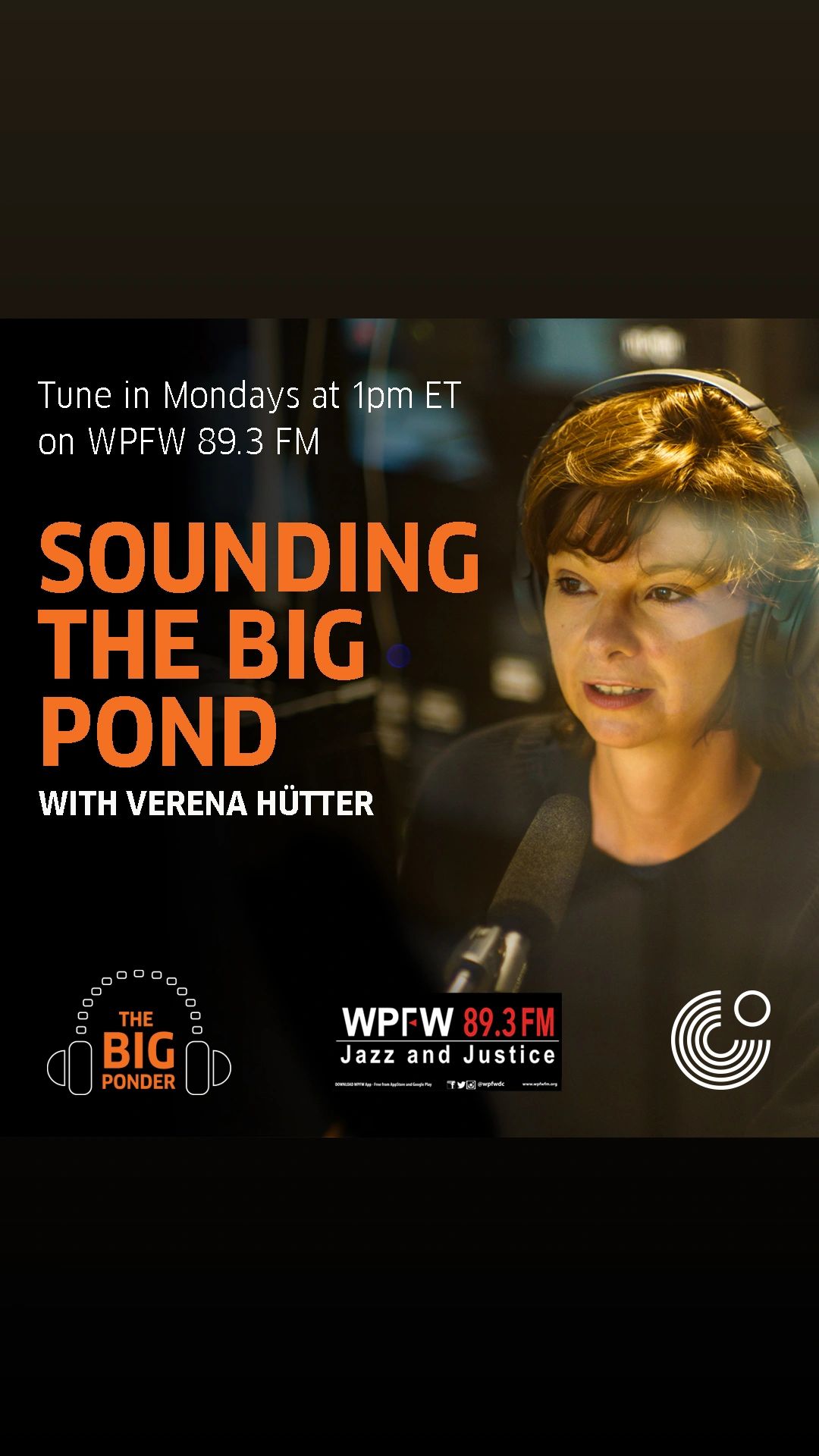 This transatlantic radio hour explores big ideas through personal radio essays — think topics like "friendship," "happiness," and "gardening." Every Monday at 1:00 pm, we'll listen to a 30-minute German-American story with host Verena Hütter of the Goethe-Institut. Afterwards, Verena will take listeners on an audio journey, interviewing the producers of each episode and playing music that was specially selected for the topic.
In cooperation with radio stations and independent producers in the U.S. and Germany, the Goethe-Institut is producing THE BIG PONDER, a series of half-hour radio essays on all things German-American. These pieces invite listeners to reflect on aspects of American and German life that often go unexplored, all from a new, transatlantic perspective. Do the U.S. and Germany share the same values? What divides us? What unites us? Starting September 13th, 2021, WPFW is dedicating a weekly radio show called SOUNDING THE BIG POND to these stories. Tune in Mondays at 1:00 pm.
In each episode, a producer meditates on a central theme, adding depth by bringing in voices from both sides of the Atlantic that are rarely featured in conventional media stories. We hear from a vegetarian-turned-hunter from Berlin on the tradition of hunting, a server at the Courtesy Diner in Missouri on diner culture, and a producer's 11-year-old nephew on the meaning of true friendship. Alongside each episode, Verena Hütter will share her thoughts, play some songs that fit the week's theme, and invite a very special guest for an on-air chat. For more about the series, visit www.goethe.de/bigponder.