DELEGATE ELECTIONS 2021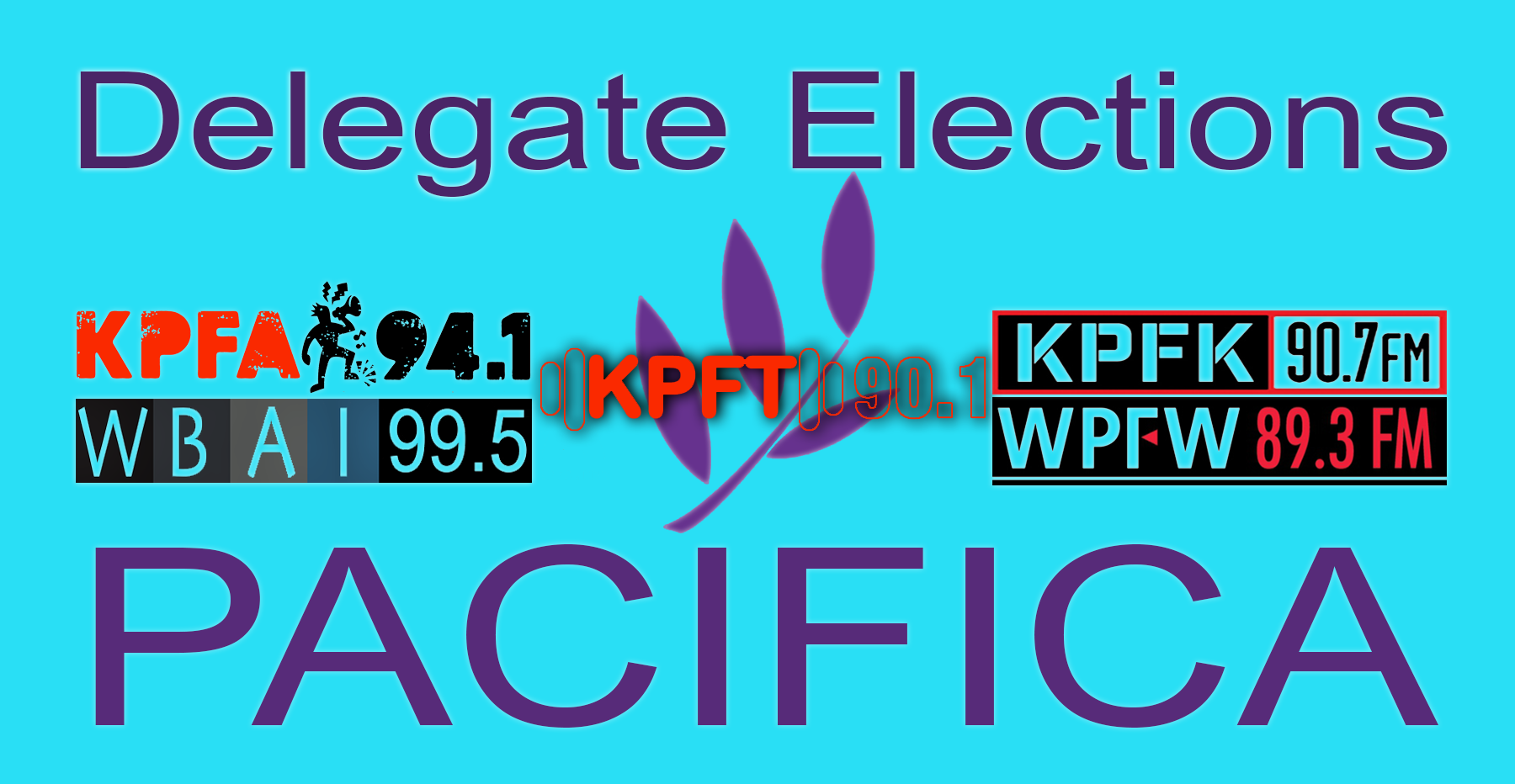 Local station board delegate elections are underway!
- Look out for your e-ballot or bright blue postcard (link or post postcard image) and be sure to vote before October 15th, 11:59 PM ET / 10:59 PM ET / 8:59 PM ET. - Find out about the candidates by watching debates here on the Youtube channel. - Visit elections.pacifica.org for candidate statements , the voter guide and information about Single Transferable Voting, the method used to vote in this election.